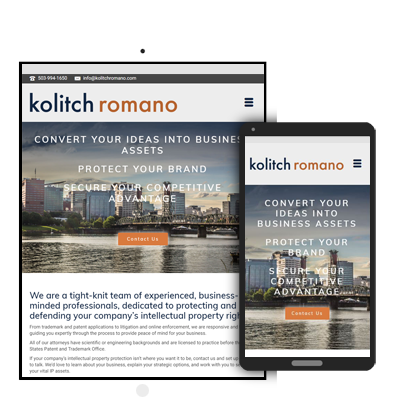 Blue Deer Forest's client, a law firm, needed this website to come together very quickly. We were able to assemble the visual assets they provided into a website with a strong, bold look that will inspire confidence in the services they are offering.
"The timeline for this project was tight, but Jefferson did an excellent job at meeting all of the deadlines, as well as providing insight on layouts for the images as well as the firm's bio section. Overall, this was a lot of work in very little time and it came together very nicely."

— Nedra Rezinas, Blue Deer Forest
Visit kolitchromano.com.