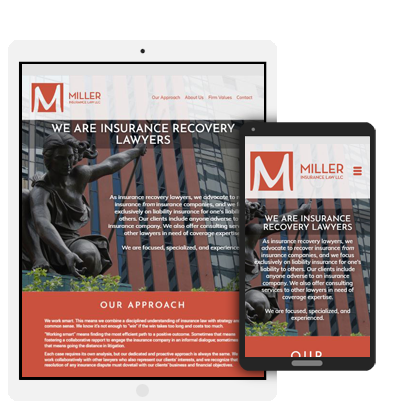 This one-page website, developed in collaboration with Veritas Web Design, focused on using bright, bold colors and design elements to get the client's message across quickly and succinctly.
"This website came together nicely, Jefferson did a great job of using the photos the clients chose as well as balancing the different sections of this one page website. The opening section is really striking with the Portlandia Statue and sets the stage for the rest of the site. The clients were thrilled with how this website turned out."

— Nedra Rezinas, Veritas Web Design
Visit millerinsurancelaw.com.