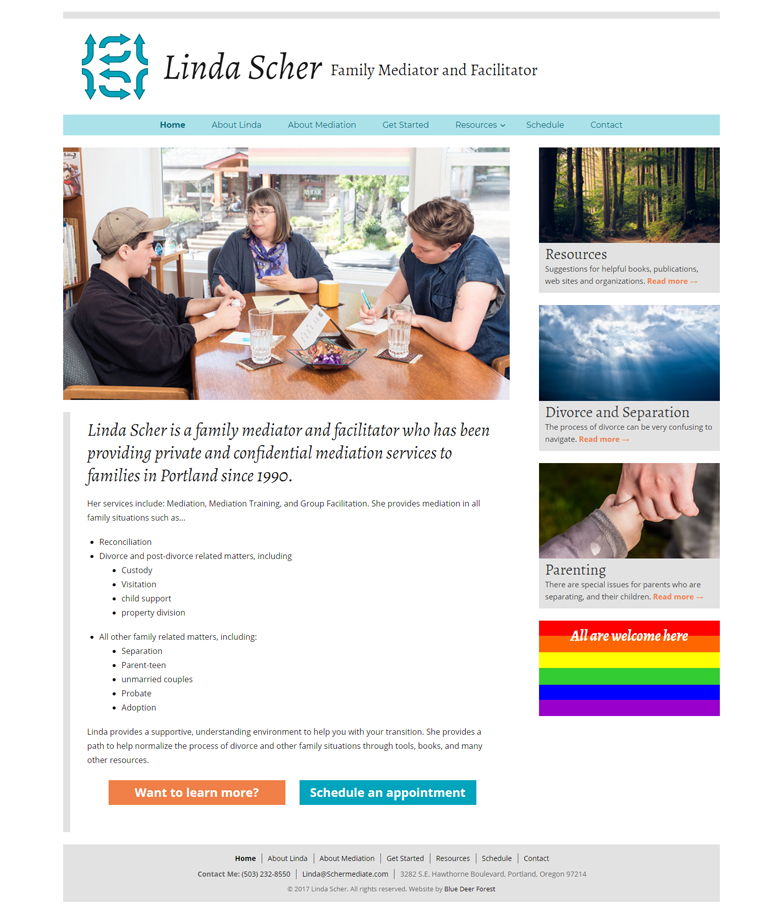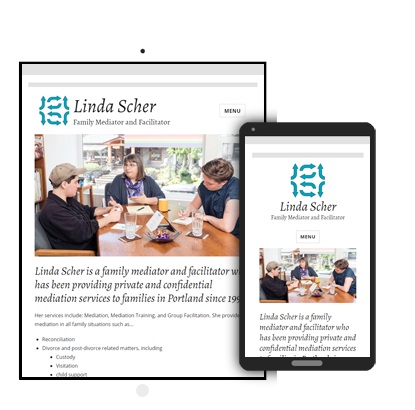 The challenge with Scher Mediation (developed in collaboration with Blue Deer Forest) was to modernize an older HTML website design while converting it to WordPress. The client was initially resistant to changing her site, but we convinced her with a new look that was more up to date while still familiar to what she had before.
"Scher Mediation was originally an older website. The client wanted to modernize her website while still holding onto the integrity of her content. Jefferson crafted a mockup that the client fell in love with. The Scher Mediate original website had a lot of content and it was challenging to find the right way to navigate it. Jefferson was super patient and provided a lot of suggestions and together we re-organized the content. He did an amazing job making the webpages easier to read and spent time combing the content."

— Nedra Rezinas, Blue Deer Forest
Visit schermediate.com.