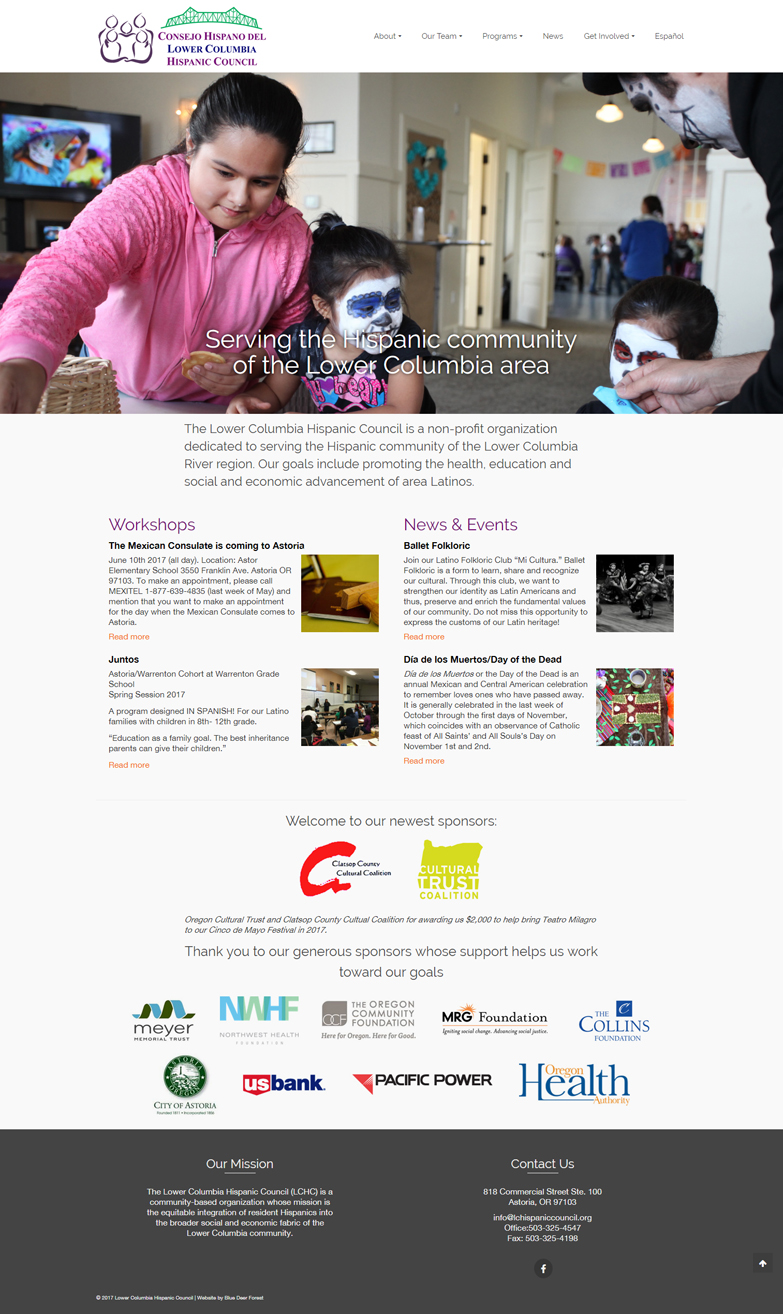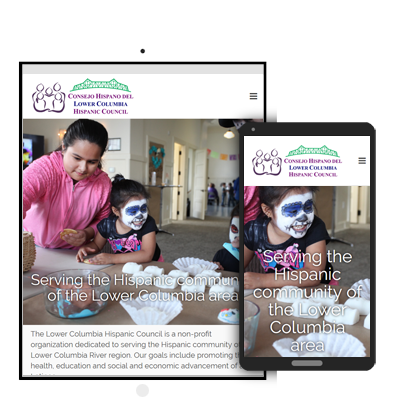 This website, developed in collaboration with Blue Deer Forest, offered an unusual set of logistical challenges. Each page of the website needed to be available in both English and Spanish, and the client understandably did not want to use a machine translator. We researched a plugin that allowed us to assign custom translations for each page, and then had to successfully manage an effectively doubled amount of website content, to ensure that the correct manual translations (provided by the client) were assigned.
"Lower Columbia Hispanic Council was an interesting project requiring lots of organization and solving problems. As a bilingual site, Jefferson rocked and succeeded in building the website using one plugin that made it easy to switch between the languages. He worked with the few quality photos provided by the client and made them shine. This website now serves as a great example of what a bi-lingual project can look like."

— Nedra Rezinas, Blue Deer Forest
Visit lchispaniccouncil.org.